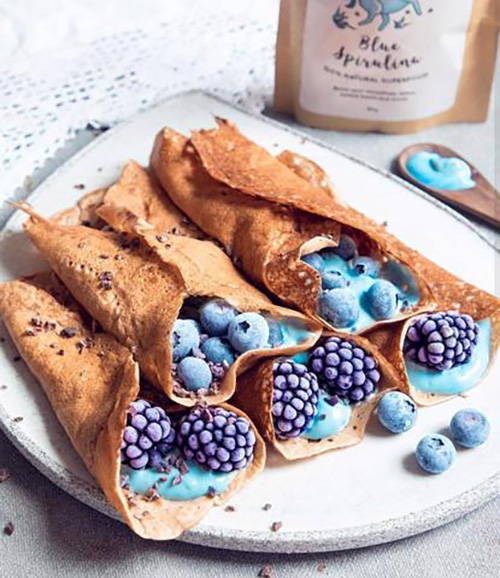 Blue Unicorn Filled Crepes

We are certain the whole family will love this fun and colorful recipe! It is simple, delicious and can be made within 25 minutes.
Ingredients:
For crepes:
100g gluten free flour
30g sweetener of choice
10g starch
1 tsp vanilla essence
250ml plant based milk
1 tsp cinnamon
1 tsp baking powder
Pinch salt
For filling:
Method:
1. Mix all crepe ingredients in a bowl.
2. Add crepe mixture to a heated pan.
3. Once you have finished cooking the crepes, add blue spirulina filling to the crepes then top with coconut flakes and fruit.
4. Enjoy! :)