Free shipping on Australian orders over $59
What is Blue Spirulina?
Blue Spirulina (Phycocyanin) is a blue pigment derived from blue-green algae, which is the well known green spirulina. It is rich in protein, B vitamins, minerals, iron, carotenoids and antioxidants that may help to boost the immune system, increase metabolism, improve digestion and more!
There's a reason for the hype
Kristen C Verified Buyer
No fishy taste!!
Love this, so happy to be able to enjoy spirulina now without the usually off-putting odour and flavour. It arrived quicker than I had expected too!
Cornelia H Verified Buyer
Superfood made by fairies
Unicorn Superfoods' Blue Spirulina is so good that I could eat it straight from the packet. Best ever, highly addictive ;)
Jan H Verified Buyer
The day doesn't begin…
Without my porridge looking distinctly blue! I use a teaspoon in my porridge every morning and I totally love it. Thank you so much
Why Blue Spirulina?
Blue Spirulina
Subtle to neutral flavour
Blue-green algae extract
Easy to add into recipes
Fun blue colour
Green Spirulina
Unpleasant earthy, fishy flavour
Whole cell blue-green algae
Hard to add to recipes due to flavour
Dark green colour
Our Blue Spirulina is completely natural with no artificial colours or other ingredients. Each serving of 1-2 teaspoons contains:
Serving Size
Calories
Total Carbs
Total Sugar
Total Fat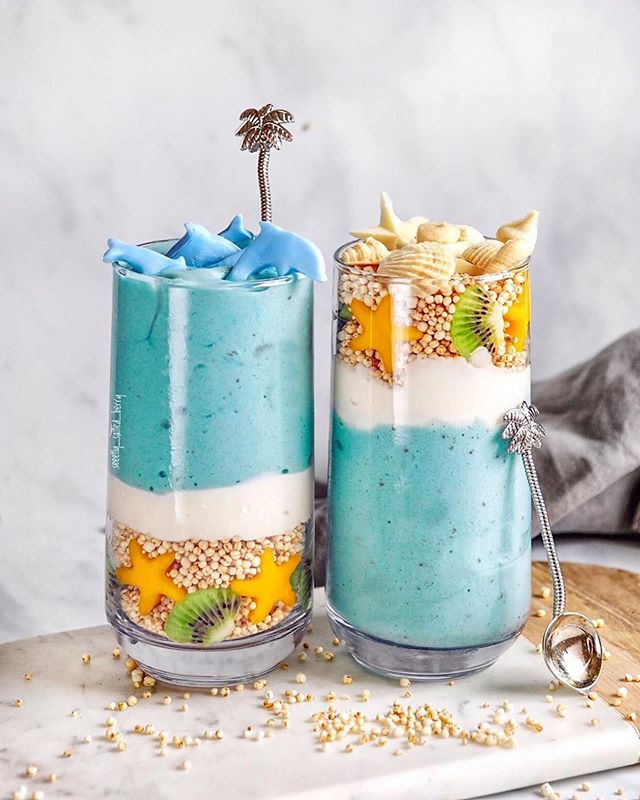 Our customers say it all
Ben S Verified Buyer
Incredible
I still can't get over how vibrant this Blue Spirulina is. I consume regular Spirulina often and this has none of the strong flavour that often deters people from enjoying it's benefits. Even my kids gave it the "thumbs up"!
Kimberly B Verified Buyer
Amazing in smoothies
This was my first time purchasing Blue Spirulina and I couldn't be happier. The quality is high and I feel more energized when I put this in my daily smoothie. I'm addicted.
Kathi H Verified Buyer
Fantastic!
Best Spirulina I've tried. No taste at all and totally pure. Will definitely buy again.
Frequently Asked Questions
Browse through some of our most frequently asked questions below.